14 Surprising Massage Benefits: A Summary of Recent Studies

From http://www.massagetablesnow.com
While massage is sometimes seen as more of a luxurious action during a spa weekend with your friends, it can also be a life saver for those experiencing pain and side effects from illnesses, disorders, and conditions. Massage therapy has a number of incredible benefits for a wide variety of people and those recent studies are summarized here: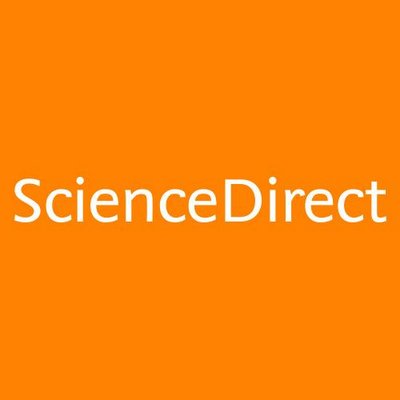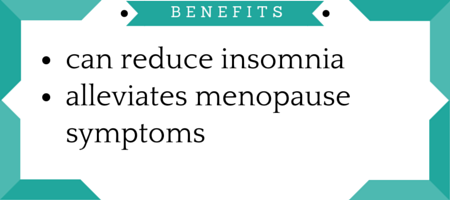 ScienceDirect

"The Beneficial Effects of Massage Therapy for Insomnia in Postmenopausal Women"
Summary: This study shows that there are various beneficial effects of massage therapy for insomnia in postmenopausal women. Menopause comes with a lot of undesirable issues and insomnia is just one of the many things that can affect your body and ultimately your life. While hormone therapy used to be something that was believed to be potentially helpful, new research has shown that there are cardiovascular risks associated with it as well as the development of tumors. Due to this concern, scientists have conducted research to find other ways to help postmenopausal women try and avoid certain symptoms of menopause. The study conducted showed that there was improvement in the sleep patterns of postmenopausal women who used massage therapy as a method for their symptoms. This article and study really focuses on the need for new and alternative forms of treatment for women experiencing menopause and its symptoms. The scientists behind this study believe the research is promising and that someday they can ultimately help postmenopausal women more than they can today. You can read the full article here.
______________________________________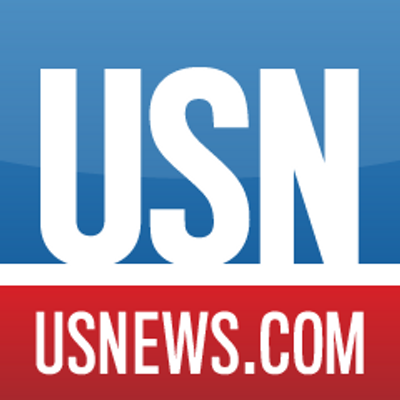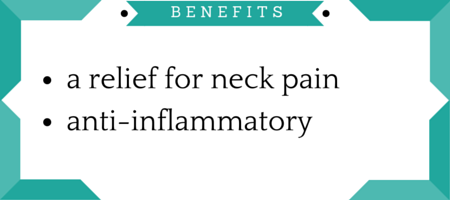 U.S. News & World Report: Health

"Timing Is Key to Massage's Benefits for Neck Pain: Study"
Summary: Neck pain is one of the most pesky and irritating issues to deal with. This article from the Health section of U.S. News & World Report talks about the study done to show massage benefits for neck pain. Research shows that with the help of a professional therapist and the proper length of time, you can relieve neck pain for good. Karen Sherman, senior scientific investigator at Group Health Research Institute in Seattle, conducted a study in which the effects of one month of massage was tested. In retrospect, what was found in the end was that those who chose a one hour massage three times a week had much more significant improvement with their pain than those who did not. Sherman made it clear that doctors often recommend various anti-inflammatory medicines (like Naproxen) but they don't actually give the patient much pain relief. She stated, "People with back and neck pain aren't usually satisfied with what they get from their doctor, so they are looking around for something that works." Because of how many people experience neck pain on a regular basis, Sherman found it pertinent that this study be done in order to show unsatisfied patients that there are other options to help with excruciating neck pain, such as a massage or special neck exercises. You can read the full article on Sherman's study here.
______________________________________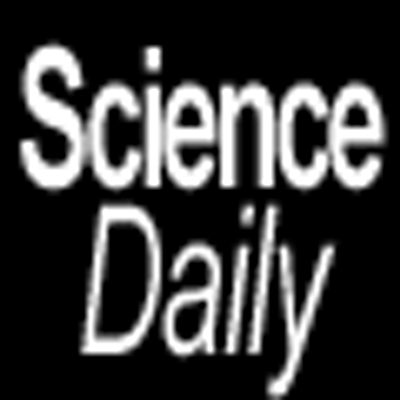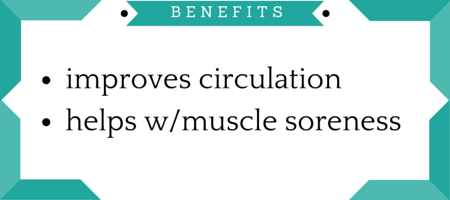 ScienceDaily

"Massage Therapy Improves Circulation, Alleviates Muscle Soreness"
Summary: The University of Illinois at Chicago conducted a study in regards to the benefits of massage therapy and came to the conclusion that "massing therapy improves general blood flow and alleviates muscle soreness after exercise, according to a study. The results also shower that massage improved vascular function in people who had not exercised, suggesting that massage has benefits for people regardless of their level of physical activity." UIC stresses the importance of the bond and relationship between massage therapy and injuries. They also touched on the science behind massage therapy being a way to alleviate muscle soreness after exercise and other physical activity. They had a group of health adults exercise their legs with a generic leg press machine. They then had half of the participants receive standard Swedish massage techniques, while the other half did not have any sort of massages performed. In the end, the results were that those who received a 90 minute massage had no soreness after their sessions, while the participants who didn't get a massage had continuing soreness still after 24 hours of their exercise. All in all, the study showed that massage therapy is incredibly important to feeling well after exercise and other forms of physical activity. Go here to read the article in its entirety.
______________________________________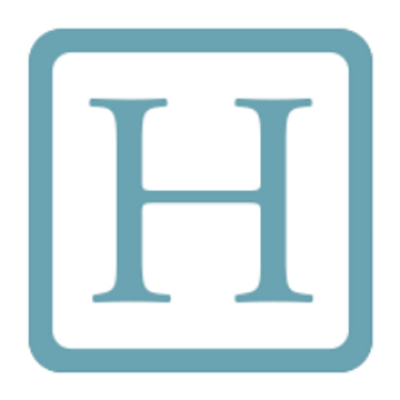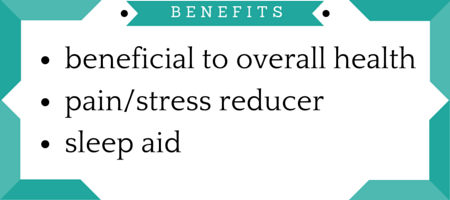 Huffpost Healthy Living

"Here's Why You Should Book Your Next Massage ASAP"
Summary: This short article from the Huffington Post Healthy Living page discusses the vital reasons that massage therapy may be beneficial to you and your overall health. It touches on the important factor that as humans we should not feel guilty for getting a massage (due to their "luxurious" nature) because it can actually help you in a number of ways. While some may go to the spa solely to relax, others are actually getting a massage because of an issue or ailment with their body. The article discusses the different benefits of massage with valid evidence to back up those specific claims. According to multiple studies, massage therapy can reduce pain, help you sleep, ward of colds and flu, heighten your alert senses, ease cancer treatments and side effects, alleviate depression, and decrease headaches. A section of the article even discusses the science behind stress reduction overall and how important it is to maintaining a healthy lifestyle. There is even a super informative picture slideshow at the bottom of the page telling you what to expect when attending your first ever massage session. Read the full article here.
______________________________________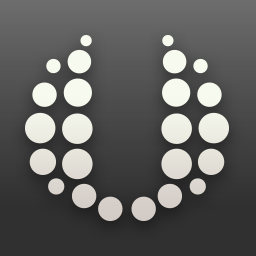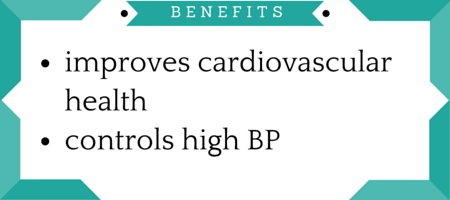 PR Newswire

"Heart Health Benefits from Regular Visits to a Massage Therapist"
Summary: This article is simply telling the audience about the amazing heart health benefits that can come from visiting a massage therapist on a regular basis. Newswire acknowledges that many already see massage as a way to help relieve body and muscle pain, but stresses that there is so much more to thank massage therapy for. The American Massage Therapy Association has stated that professional massage therapists can help their clients improve cardiovascular health. A study conducted by theInternational Journal of Preventive Medicine in 2013 showed that correct massage therapy could help intervene in order to help control issues such as high blood pressure: "The study showed that the immediate results of lowered blood pressure lasted up to 72 hours after massage." Another study done by the same group showed that Swedish massage specifically helped lower blood pressure in a period of 4 weeks. In conclusion, the study conducted was essentially to show those with cardiovascular issues that there is a way to be proactive and help lower their chances of further issues and death. The study was also a way to let others know that massage therapy is a way to practice early prevention when it comes to attempting to avoid cardiovascular issues. You can access the full article here.
______________________________________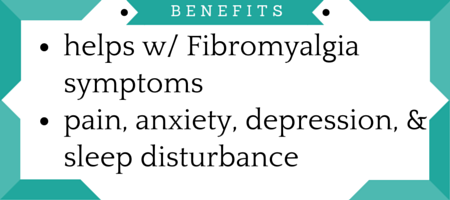 PLOS|One

"Massage Therapy for Fibromyalgia: A Systematic Review and Meta-Analysis of Randomized Controlled Trials"
Summary: It seems that the relationship between massage therapy and Fibromyalgia is clouded and controversial when it comes to asking if massage is actually effective in helping relieve Fibromyalgia pain. This study was conducted in order to evaluate the evidence of massage therapy and Fibromyalgia patients to see if there are effective therapy options for those patients. Patients were sought out and research found that the most common issues reported for Fibromyalgia "were pain, anxiety, depression, and sleep disturbance." Nine different trials with FM patients and massage therapy were performed for 5 or more weeks and those patients "had beneficial immediate effects on improving pain, anxiety, and depression." But, ultimately, those current findings could not be completely backed up due to "fewer eligible studies in subgroup meta-analyses and no evidence on follow-up effects." The full article shows charts and data that help discuss the specifics behind the pain, anxiety, depression, and sleep disturbance issues in FM patients and can help you better understand their study and their findings. To see those charts and full study you can go here.
______________________________________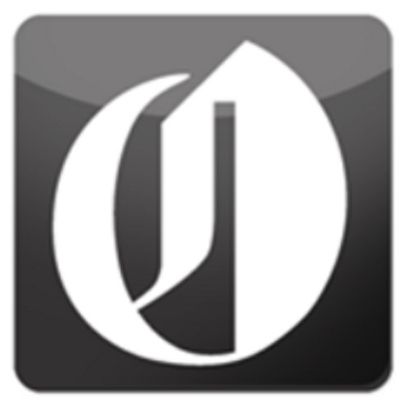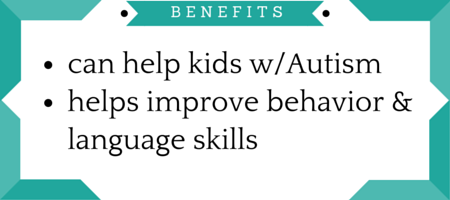 Oregon Live

"Kids With Autism See Big Benefits from Massage, Study Says"
Summary: Autism in general has been a hot topic for some time because people strive to know and understand more about it for their own sake, the sake of their family, and their children. The Oregon Live reported on a study performed by Dr. Louisa Silva, founder of the Oregon-based Qigong Sensory Training Institute; her treatment is a massage centered program specifically for autistic children and can ultimately help reduce the disorder and help the children live more normally in their day to day lives. Overall, her treatment was found to be extremely helpful and effective in both high and low functioning autistic children. The treatment is 15 minutes of whole body massage and essentially removes the obstacle of needing "language and ability to focus." Silva has parents trained to use this treatment with their children daily (children under the age of 6, early intervention). Reports from the study showed some amazing results: in the first study report, out of 103 preschoolers in Oregon, the severity of the disorder decreased by 32 percent after the treatment; this resulted in far better behavior and language skills. "Children in the study also experienced an 18 percent increase in receptive language," Silva said. This study was a breakthrough for parents who were struggling with the difficulty of trying to communicate with and understand their children. Read more details about Silva's study here.
______________________________________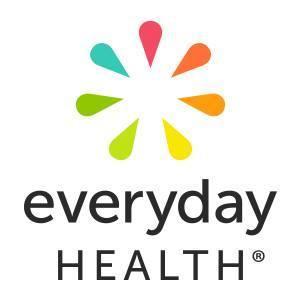 Everyday Health

"How Massage Can Reduce Cancer Pain and Anxiety"
Summary: For those undergoing cancer treatment, the side effects of such treatment may be very unpleasant and the need for relief may be vital. A meta-analysis was published in 2015 in Integrative Cancer Therapies on the correlation between massage therapy and cancer pain, etc. It was found that massage therapy in fact did help reduce pain in cancer patients. A big find was determining that the massage therapy practices were extremely effective for those who has post-surgery pain. The "nurturing touch" has been found to do wonders for those suffering from cancer and can in return be potentially life changing for them as well. A few other small studies were conducted, one in 2014 in the Journal of Clinical Trials concluded that the stress levels and quality of life of patients with acute myelogenous [myeloid] leukemia greatly improved with the help of therapeutic massage techniques. The other study from The Journal of Alternative and Complementary Medicine in 2013, showed that there was a possibility that therapeutic massage helped improve the pain and sleep quality of those at home with metastatic cancer. A cool new thing to learn is that oncology massage is a type of massage that was developed specifically for cancer patients because it uses gentle and careful approaches. The cost, frequency of visits, and insurance coverage are all discussed in this article as well. It was reported that cancer patients usually get a massage at least once a week and their standard prices range anywhere from $50 for a half-hour to $75-90 an hour depending on your local, whether that's rural or urban. Some insurance providers coverage a certain amount of massages per year while others do not. Overall, this article is great at giving cancer patients and concerned family and friends the information they need in order to help alleviate some of the pain in their loved ones life. Read the full story here.
______________________________________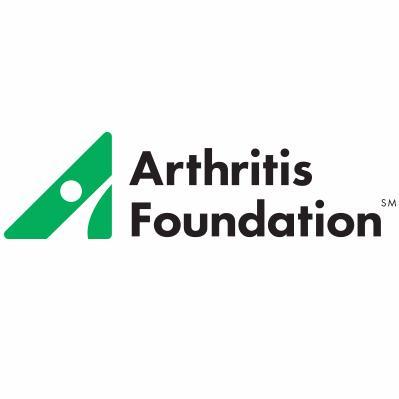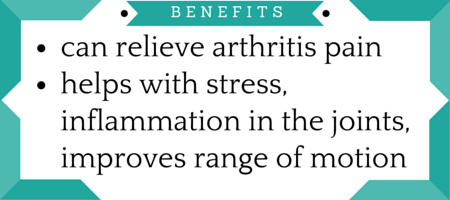 Arthritis Foundation

"Benefits of Massage"
Summary: When your body is in pain it is natural to want to fight that pain and get rid of it as soon as humanly possible. Some people who suffer from Arthritis have found that a soothing massage can help with the stress and extreme pain they feel from inflammation in their joints. It has been studied and found to be true that any type of massage that helps alleviate pain in the joints and muscles of your body is helpful and that directly correlates to the issues those who have Arthritis face on a daily basis. This article mentions Tiffany Field, a PhD and director of the Touch Research Institute at the University of Miami School of Medicine, has conducted a variety of studies on the benefits of therapeutic massage. In regards to patients with Arthritis, Field found that "regular use of the simple therapy led to improvements in pain, stiffness, range of motion, hand grip strength and overall function of the joints." In general, significant improvements with pain have been reported in those facing issues with Arthritis. While massage therapy is recommended for those suffering from Arthritis, Field reported that moderate to light pressure is the best for these types of patients. "The critical things is using moderate pressure… light pressure, just touching the surface of the skin or brushing it superficially, is not getting at those pressure receptors. Light pressure can be stimulating, not relaxing," she said. All in all, the article shows how massage therapy can really help those with Arthritis, they just urge patients to check with their doctor before heading off to get a massage. See the benefits of massage in regards to Arthritis here.
______________________________________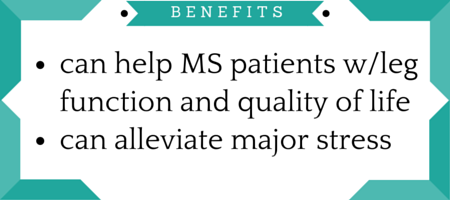 Hindawi Publishing Corporation

"The Effects of Massage Therapy on Multiple Sclerosis Patients' Quality of Life and Leg Function"
Summary: A study was conducted on the use of noninvasive massage therapy to help individuals with multiple sclerosis (MS) and with their standard treatment. The students involved with this study from the College of Medicine at the University of Saskatchewan in Canada hypothesized that the use of massage therapy would ultimately help improve function in the legs and overall quality of life in those who suffer from MS. MS "is a demyelinating disorder of the upper motor neurons" and the "degeneration of the neuronal myelin sheath results in abnormal firing of the upper motor neurons." Essentially, this means that a number of debilitating issues can occur in patients who have been diagnosed with MS. They can experience various issues which can leave them in severe pain and even affect their mobility. Chronic stress has also been reported as a symptom of MS because cytokine response (cell movement) is weakened and this can make things much worse for the patients. While most of the treatments for MS and its symptoms are strictly pharmaceutical, the students doing this study wanted to make sure it was known that massage therapy can be a non-pharmaceutical alternative to pain associated with MS. Massage can be used as a way to put pressure on certain mechanoreceptors thus signals from the pain receptors to the spinal segment can be blocked and pain can be avoided. 45 minute full body massages with specific focus on the lower half of the body were given to MS patients. The results of the study showed that while massage is an alternative, the statistics were not alarming to significant improvement in those who participated. What can be taken from the study is that massage is something that could have potential to help someone and can be added to their treatment program if desired. Go here to read the full study.
______________________________________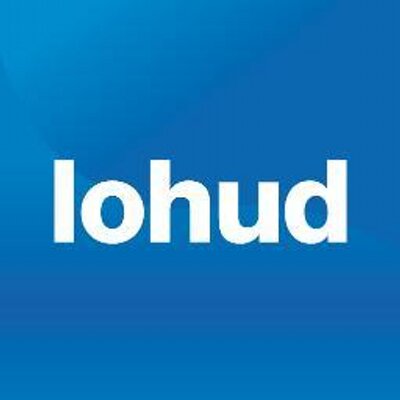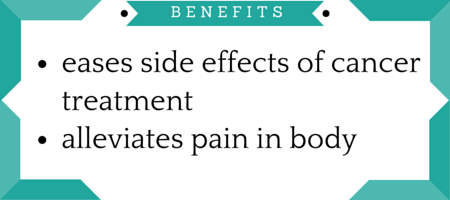 Lohud The Journal News

"Massage Can Ease Side Effects of Cancer Treatment"
Summary: As discussed in an earlier article above, massage has been seen as a way to help cancer patients with side effects of treatment. This article specifically talks about Gloria Esteves, a retired Spanish teacher, who was diagnosed with an aggressive type of uterine cancer. The side effects of her chemotherapy and cancer treatment included nerve damage, weakness, high grade sensitivity, numbness, extreme pain in the hands and feet—all things that occur from peripheral neuropathy. After battling cancer for a number of years and experiencing the horrific side effects of cancer treatment, Esteves decided to take a different approach and she went in to see a licensed massage therapist in hopes of alleviating her pain through oncology massage techniques. After her experience, Esteves believes that oncology massages should be promoted more for cancer patients experiencing extreme pain and other side effects. From her personal experience, Esteves stressed that she was absolutely amazed at how much relief she got from choosing massage therapy as an alternative for cancer treatment. Her massage therapist Sean Chillemi definitely understands what cancer patients are experiencing because he himself is a survivor of skin cancer. His worldview changed and he began to shift careers and learn more about Eastern medicine. His desire to help others restore their health has most definitely made an impact on those who choose to come to him for oncology massage treatments. The nice thing about Chillemi's approach is that his oncology massage doesn't just target one symptom, it helps treat everything. To read more about Esteves experience go here.
______________________________________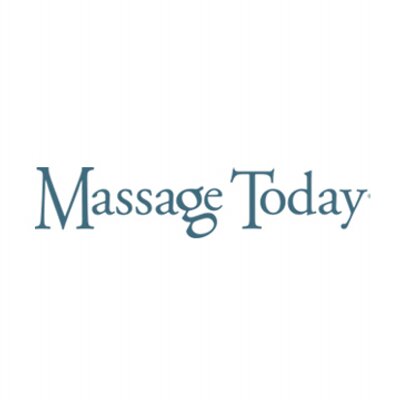 Massage Today

"Aging Gracefully: The Timeless Benefits of Massage"
Summary: This article talks about the incredible benefits of massage and how tailored this type of therapy has become depending on your situation and lifestyle. For example, an athlete may need a completely different massage than a pregnant woman; the same goes for other people such as small children and infants, the elderly, and cancer patients. It seems as though people today view massage therapy as a staple to living a healthy life and want to find insurance packages that cover and include this type of option. It was found that elderly are the ideal individuals to benefit from massage therapy. The article stresses that each elderly patient can be different: "You could help prepare a 70-year-old marathoner for the next event or you could simply hold an exhausted hospice patient." This can be extremely beneficial for elderly patients because with age comes a higher stress level, stiff and sore joints, and other various health problems. One of the points trying to be made here is that when done correctly, geriatric bodywork isn't something that can cause harm, and it can even help replace some of the medications patients are taking for pain and stiff joints, stress, etc. Wellness Director Krista Broshears even stated, "With much success, our massage therapy participants have sought massage to alleviate problems due to Parkinson's disease, Alzheimer's disease, poor circulation, diabetes and arthritis." Science is a huge part of massage and it cannot be denied that it has been proven to help the nervous system and the circulation of blood, and so on. A half-hour massage each week can really be beneficial for the elderly and help alleviate their "age-related" conditions. These types of geriatric massage are usually short sessions where very gentle hand motions are used to massage the hands and feet; sometimes stronger movements are used in the shoulders to aid in promoting flexibility. You can find the full article here.
______________________________________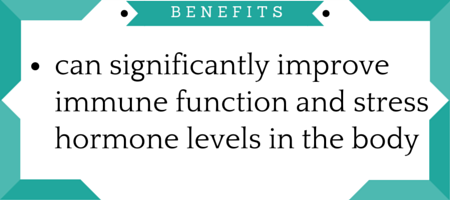 Denver Integrative Massage School

"Massage Study: Effects of Massage on Immune Function"
Summary: This study, conducted by Dr. Mark Rapaport from the Massage Therapy Foundation, was done in order to see how the body responded to a one time Swedish massage therapy session versus a "light touch control group." Rapaport had a hypothesis which assumed that those who were given the one time Swedish massage session would experience an increase in their oxytocin levels. This would "in turn decrease the activity of various hormones involved with the hypothalamic-adrenal (HPA) connection and ultimately improve immune function. A group of 53 people were split into the light touch and Swedish massage groups and given those treatments for 45 minutes. They did things like take blood and saliva samples from the individuals and also took psychological self-report statements before and after the massage as well. The findings to this specific study were rather interesting and it was found that even one session of Swedish massage produced outstanding positive effects for the immune system and HPA connection in the patients bodies. "When compared to light touch, the Swedish massage therapy caused a decrease in vasopressin and cortisol levels, as well as an improvement in the biomarkers for immune function. However, contrary to the hypothesis, these findings were not caused by changes in oxytocin levels." But overall, Dr. Rapaport and his colleagues did come to the conclusion that a single Swedish massage session will most likely have positive effects on a patient's immune system and stress hormone levels. Go here to read the full study on massage and immune function.
______________________________________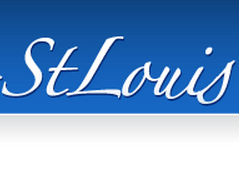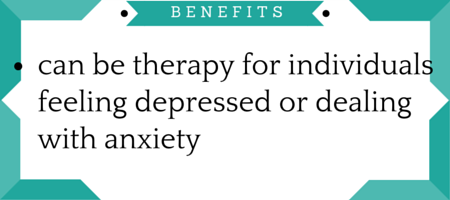 Massage-St.Louis

"Benefits of Massage Therapy for Anxiety and Depression"
Summary: This article starts off with a few statistics on the number of people estimated to be suffering from disorders such as anxiety or depression. Anxiety and depression can cause a number of issues in one's social and professional life and can also cause other health related issues as well. It is true that these types of disorders can be treated with medications but some people do not want to be taking medications when there are alternative routes and options. Massage therapy is one of those alternative forms of medication to help a patient overcome anxiety and depression related issues. A study conducted at the Touch Research Institute showed that 30 minutes of massage therapy improved the mood and behavior of patients hospitalized for depression, etc. While many are still not sure exactly how massage therapy works to alleviate anxiety and depression, there are studies continually being conducted to find out more information into how massage therapy works in the body in regards to these issues. It is guessed that "perhaps it is the combined effect of focused, caring attention and tactile stimulation, or perhaps the muscular relaxation signals used in the brain to shift to a more calm state." The author also stresses that massage therapy alone should not be the source of treatment for those who are depressed and suffer from anxiety. Instead, massage therapy should be used as a treatment to accompany whatever other treatment the patient has decided to use to help them.
AUG 24TH 2015 POSTED BY: AVERY R
Link to original article below.
https://massagetablesnow.com/blog/14-surprising-massage-benefits-a-summary-of-recent-studies?gclid=Cj0KCQjw6uT4BRD5ARIsADwJQ18mkWc1iq0Lv91NHUQBNERUCDoCjYn_iK96o7q0knMm-k9g3-t5wf0aAn5uEALw_wcB