Massage Therapy: What You Need To Know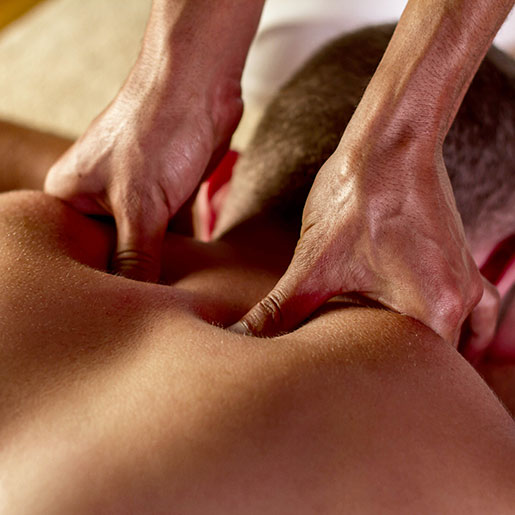 What is massage therapy used for?
Massage therapy is used to help manage a health condition or enhance wellness. It involves manipulating the soft tissues of the body. Massage has been practiced in most cultures, both Eastern and Western, throughout human history, and was one of the earliest tools that people used to try to relieve pain.
What are the different types of massage?
The term "massage therapy" includes many techniques. The most common form of massage therapy in Western countries is called Swedish or classical massage; it is the core of most massage training programs. Other styles include sports massage, clinical massage to accomplish specific goals such as releasing muscle spasms, and massage traditions derived from Eastern cultures, such as Shiatsu and Tuina.
Do massages help pain?
Massage therapy has been studied for several types of pain, including low-back pain, neck and shoulder pain, pain from osteoarthritis of the knee, and headaches. Here's what the science says:
Low-Back Pain
Neck and Shoulder Pain
Osteoarthritis of the Knee
Headaches
Can massage help cancer patients?
With appropriate precautions, massage therapy can be part of supportive care for cancer patients who would like to try it; however, the evidence that it can relieve pain and anxiety is not strong.
Massage therapy, with or without aromatherapy (the use of essential oils) has been used to attempt to relieve pain, anxiety, and other symptoms in people with cancer. A 2016 evaluation of 19 studies (more than 1,200 participants) of massage for cancer patients found some evidence that massage might help with pain and anxiety, but the quality of the evidence was very low (because most studies were small and some may have been biased), and findings were not consistent.
Clinical practice guidelines (guidance for health care providers) for the care of breast cancer patients include massage as one of several approaches that may be helpful for stress reduction, anxiety, depression, fatigue, and quality of life. Clinical practice guidelines for the care of lung cancer patients suggest that massage therapy could be added as part of supportive care in patients whose anxiety or pain is not adequately controlled by usual care.
Massage therapists may need to modify their usual techniques when working with cancer patients; for example, they may have to use less pressure than usual in areas that are sensitive because of cancer or cancer treatments.
For more information, see NCCIH's fact sheet on cancer.
Can massage be helpful for fibromyalgia symptoms?
Massage therapy may be helpful for some fibromyalgia symptoms if it's continued for long enough.
A 2014 evaluation of 9 studies (404 total participants) concluded that massage therapy, if continued for at least 5 weeks, improved pain, anxiety, and depression in people with fibromyalgia but did not have an effect on sleep disturbance.
A 2015 evaluation of 10 studies (478 total participants) compared the effects of different kinds of massage therapy and found that most styles of massage had beneficial effects on quality of life in people with fibromyalgia. Swedish massage may be an exception; 2 studies of this type of massage (56 total participants) did not show benefits.
For more information, see NCCIH's fact sheet on fibromyalgia.
Can massage therapy be helpful for people with HIV/AIDS?
There's some evidence that massage therapy may have benefits for anxiety, depression, and quality of life in people with HIV/AIDS, but the amount of research and number of people studied are small.
Massage therapy may help improve the quality of life for people with HIV or AIDS, a 2010 review of 4 studies with a total of 178 participants concluded.
More recently, a 2013 study of 54 people indicated that massage may be helpful for depression in people with HIV, and a 2017 study of 29 people with HIV suggested that massage may be helpful for anxiety.
Does massage help baby growth?
There's evidence that premature babies who are massaged may have improved weight gain. No benefits of massage for normal full-term infants have been clearly demonstrated.
A 2017 research review analyzed the results of 34 studies of massage therapy for premature infants. Twenty of the studies (1,250 total infants) evaluated the effect of massage on weight gain, with most showing an improvement. The mechanism by which massage therapy might increase weight gain is not well understood. Some studies suggested other possible benefits of massage but because the amount of evidence is small, no conclusions can be reached about effects other than weight gain.
A 2013 review of 34 studies of healthy full-term infants didn't find clear evidence of beneficial effects of massage in these low-risk infants.
What are the risks of massage therapy?
The risk of harmful effects from massage therapy appears to be low. However, there have been rare reports of serious side effects, such as a blood clot, nerve injury, or bone fracture. Some of the reported cases have involved vigorous types of massage, such as deep tissue massage, or patients who might be at increased risk of injury, such as elderly people.
What are the requirements to become a massage therapist?
In states that regulate massage therapy (45 states and the District of Columbia), therapists must get a license or certification before practicing massage. State regulations typically require graduation from an approved program and passing an examination.
Some massage therapists obtain certification from the National Certification Board for Therapeutic Massage & Bodywork. To do this, they must meet specific educational requirements, undergo a background check, and pass an examination.
NCCIH-Funded Research
NCCIH-sponsored studies have investigated various aspects of massage therapy, including
Whether massage therapy can be helpful in preventing and treating repetitive motion disorders
If massage can be helpful as a component of a nondrug approach to pain management in veterans
If massage therapy can target sensory pathways that can help people with ankle sprains avoid chronic ankle instability (which can affect as many as 40 percent of people who experience this type of injury).
Tips To Consider
For More Information
NCCIH Clearinghouse
The NCCIH Clearinghouse provides information on NCCIH and complementary and integrative health approaches, including publications and searches of Federal databases of scientific and medical literature. The Clearinghouse does not provide medical advice, treatment recommendations, or referrals to practitioners.
Toll-free in the U.S.: 1-888-644-6226
tty (for deaf and hard-of-hearing callers):
1-866-464-3615
Website: https://nccih.nih.gov/
Email: info@nccih.nih.gov(link sends e-mail)
PubMed®
A service of the National Library of Medicine, PubMed® contains publication information and (in most cases) brief summaries of articles from scientific and medical journals. For guidance from NCCIH on using PubMed, see How To Find Information About Complementary Health Approaches on PubMed.
Website: https://pubmed.ncbi.nlm.nih.gov/
MedlinePlus
To provide resources that help answer health questions, MedlinePlus (a service of the National Library of Medicine) brings together authoritative information from the National Institutes of Health as well as other Government agencies and health-related organizations.
Website: https://www.medlineplus.gov/
NIH Clinical Research Trials and You
The National Institutes of Health (NIH) has created a website, NIH Clinical Research Trials and You, to help people learn about clinical trials, why they matter, and how to participate. The site includes questions and answers about clinical trials, guidance on how to find clinical trials through ClinicalTrials.gov and other resources, and stories about the personal experiences of clinical trial participants. Clinical trials are necessary to find better ways to prevent, diagnose, and treat diseases.
Website: https://www.nih.gov/health-information/nih-clinical-research-trials-you
Cochrane Database of Systematic Reviews
The Cochrane Database of Systematic Reviews is a collection of evidence-based reviews produced by the Cochrane Library, an international nonprofit organization. The reviews summarize the results of clinical trials on health care interventions. Summaries are free; full-text reviews are by subscription only.
Website: https://www.cochranelibrary.com/
Key References
Other References
Acknowledgments
NCCIH thanks Lanay Mudd, Ph.D., and David Shurtleff, Ph.D., NCCIH, for their technical expertise and review of the 2019 update of this publication.
This publication is not copyrighted and is in the public domain. Duplication is encouraged.
NCCIH has provided this material for your information. It is not intended to substitute for the medical expertise and advice of your health care provider(s). We encourage you to discuss any decisions about treatment or care with your health care provider. The mention of any product, service, or therapy is not an endorsement by NCCIH.
Link to original article below.
https://www.nccih.nih.gov/health/massage-therapy-what-you-need-to-know