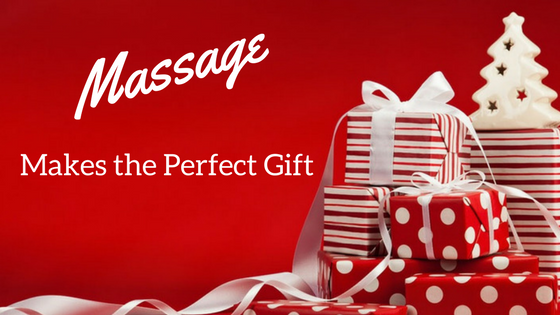 Why Massage is the Best Christmas Gift
Massage might be something that's always on your to-do list, but there are some people who just never seem to get around to me-time, and they need to know the restorative powers of a good massage session.
If you're looking for a gift for someone who seems to have it all, or even just someone close to you that needs spoiling, here's why a massage is the best choice: It shows that you've put thought into the gift. Remember "It's the thought that counts"? Well, that saying still remains true today. Give someone a gift that shows you put thought into and watch their face when they open it. It really does make a difference.
You could wander around the gift selections in stores or just order something online, but if you treat a friend or a loved one to a blissful massage, it says "I really thought about you, and I thought you needed a massage."
Some people have never had a massage, and it's people like that who need one the most, so why not think of their wellbeing and give them a gift certificate for a relaxing massage therapy treatment? They might have thought massage wasn't for them, or that it's something people treat themselves to on spa trips, but once you've introduced them to the joy of massage, they'll be hooked. Everyone loves massage; some people just need to try it.
Everyone Needs a Little Timeout
Some people never seem to make time for themselves. Everyone is too busy. Treat someone special to the gift of paid-for me-time, and give them a massage voucher so that they can have an hour, at least, where they don't have to put everyone else first. One of the best gifts that you can give anyone is time. Why not give someone who's eternally busy the gift of a timeout. Some space to breathe and disconnect from everyday stresses? An hour or so of blissful quiet and relaxation could be the best present anyone gets this year!
It Shows You Care About Their Health
Massage is the gift that keeps on giving, the option that says you really do care about someone's health and wellbeing. It gives the recipient a healthy dose of happy hormones, promotes movement and increased flexibility, and eases aches, pains and stress. What better way to treat someone?
Contact us today to pick up a massage gift certificate. Or, if you're short on time, you can buy a gift certificate by calling, texting or email us asap at Eynsmassage@gmail.com or 518-396-6363.